A PROGRAM IF YOU LIVE IN THE FAST LANE AND CRAVE BALANCE
This is one-on-one coaching for individuals who feel they're always on the go and struggle to find time for themselves and the things they love.
You feel you're always running from one thing to the next
You feel you can't properly nurture your relationships
You don't have any downtime to relax and do things you enjoy
You feel you're always tired
You tend to be a people pleaser
Hit the Brakes is a coaching program to help you feel better about how you spend your time and how to incorporate more of the things you love.



WHO IT'S FOR
This is for you if…
When people ask how you are, you usually sigh and say "busy."
You struggle with saying "no" to people.
You feel like everything on your to-do list is equally important and you struggle to prioritize.
You're hard on yourself because you feel you should be able to do more.
You struggle to make time to see and connect with the people who are important to you.
You feel you're constantly running around but at the end of the day you wonder if there was even a real purpose for it all.

WHO IT'S NOT FOR
People who expect an instant fix but are resistant to making changes.
People who aren't willing to open up and be honest with their feelings and beliefs.
People who are clinically depressed or are in need of help to work through any type of trauma.



WHAT YOU'LL LEARN
You will learn how to relax without feeling guilty about it.
You will feel more at ease saying "no" to people and realize it doesn't make you a bad person.
You will discover you have more time for the people you care about and will build deeper connections because you will feel less distracted when you're with them.
You will be able to pinpoint ALL the areas in your life you're not satisfied with, and create a plan to boost your level of fulfillment.
WHY YOU'LL LOVE IT
You will have more energy than before because you will feel good about how you're spending your time.
You will feel more efficient, and confident about decisions you make because you know your intention behind everything you do.
You will have a deeper understanding of the benefits of slowing down.
You will realize you have more time than you thought to get all your work done, and still have time to play and do things you love.
HOW IT WORKS
I am going to be your coach and your cheerleader during our one-on-one sessions. We will work on minimizing your stress levels and create a new life balance you'll feel good about over the next 3 months.
Before we even have our first session you're going to get real honest with yourself by filling out a coaching questionnaire.
P.S – it's really fun to do this at the end of our time together as well to see just how far you've come 😉
We will have weekly 45 minute calls (phone, Skype or FaceTime). So feel free to put on your comfiest outfit, put your feet up and enjoy a nice cup of tea while we explore all the different ways to create a plan that will get you out of your funk!
There will be some fun homework for you to tackle between our sessions that will help you learn and grow along the way. This will help speed up your incredible journey even more! After 3 months of working together you won't believe how far you've come and how different you'll feel.

GET TO KNOW ME!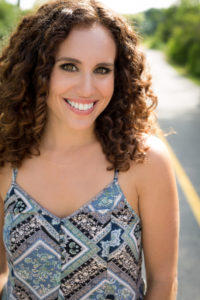 I'm Sharon Stokes and my biggest passion in life is helping people just like you live a fun, free and fearless life! But before I discovered my passion for coaching, I found myself consumed by deadlines and never felt I had enough time to do everything I wanted to do. I ran around like a chicken with it's head cut off and missed out on so many life experiences and spending time with people I care about. I now understand the important of balance and I love helping others discover how they can achieve it for themselves.
I'm a Certified Life Coach who studied at The Institute for Professional Excellence in Coaching (iPEC). I've also worked as a Coach at Matthew Hussey's 5 day Lifestyle Retreats, where I've had the opportunity to help transform the lives of countless women.
I had the privilege of working in the media for over 10 years as a Segment Producer for CTV's etalk and The Marilyn Denis Show. I've also been a guest on various media outlets such as CTV, RogersTV and Sirius XM radio. I'm a contributor for Huffington Post and other fun online publications.
I'm also a big fitness fanatic and a Certified Fitness Instructor who teaches BodyJam and Jillian Michaels' BodyShred program.
I definitely like to keep busy but I have to admit my biggest goal in life is to help as many people as I can reach their true potential.
Ready to create more balance in your life and say "YES"

 to you? Let's chat!