UPCOMING RETREATS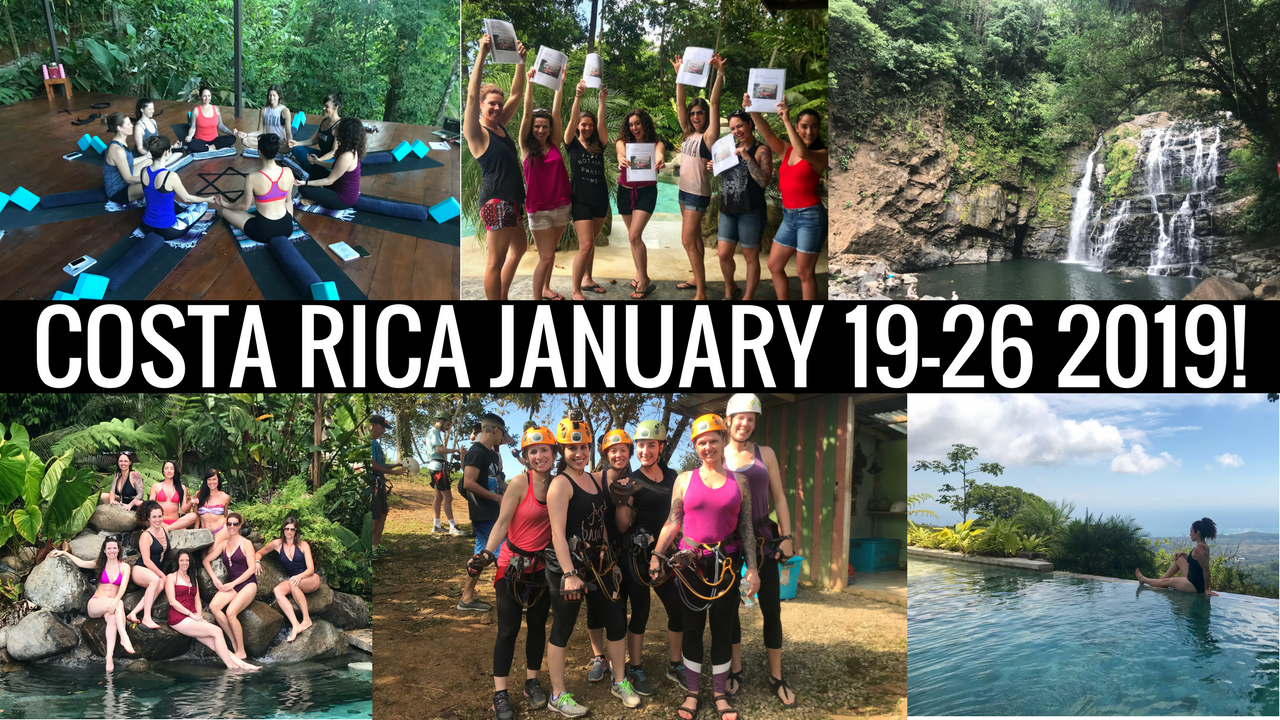 Soul Adventure Retreat: Pura Vida
January 19- 26th 2019
Our 7-night Pura Vida Retreat blends fun and adventure with deep personal growth. Set in luxurious tropical villas, this retreat will help clear your mind and boost your energy. It will be a vacation like you have never experienced before! We adventure to Costa Rica's most beautiful waterfalls. We walk, relax, or yoga on epic tropical beaches. We sip refreshing drinks while lounging pool-side to the sound of toucans and other jungle wildlife.

Glamping Adventure Retreat:
July 20- 22nd 2018
Take a break from the hustle and bustle of everyday life. Allow yourself the freedom to let go, be present and open to new experiences. Relax in a beautiful, luxurious tent, lounge by the pool, enjoy the great outdoors and have powerful conversations about the frustrations of life so you can leave feeling ready to approach your day to day from a new and invigorating place. We'll also have some time for a Q&A to address any specific struggles you're facing.