THE LIFE MAP PROGRAM 
If you're feeling lost it's time to ask for directions!


Together, let's break through roadblocks and build your confidence so you can learn to follow your inner GPS.
THE LIFE MAP PROGRAM IS FOR YOU IF…
You have the urge to run away some place where no one will ever find you.
Thinking about staying at your current job for the rest of your life makes you sick to your stomach.
You feel like you're having a life crisis.
"What am I doing with my life?" is something you ask yourself on a daily basis.
You secretly wish you had your dog's life.

"Sharon's life mapping program is a natural extension of her warm personality and her genuine interest in changing people's lives. Sharon has a knack for taking an overwhelming subject like your life story and putting it into perspective while helping you draw meaning from each part of your journey."   


– Jaclyn Leebosh – Strategic Marketing Manager – Toronto

 

BENEFITS OF THE LIFE MAP 
You will learn how to listen to your inner GPS so you can make feel-good decisions you won't regret.
You will become more confident at work and in your relationships.
You will discover what you're truly passionate about in life.
You will learn how to live and enjoy being in the present moment.
You will be able to release negative experiences from your past by re-writing your story and learning how to own it.
You will learn how to forgive yourself for mistakes you feel you made in the past that are keeping you from moving forward.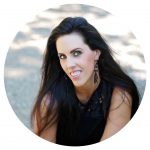 "

Seeing my Life Map before me was a bit life shaking for me. It was crazy to see where I started and where my Map has taken me. At the time, and even up until going through my Life Map, I had been beating myself up over the roads I took, or the ones I didn't take. I now realize I'm exactly where I'm supposed to be. The Life Map process shifted my entire perception of my Life. It now makes complete sense."
– Brittany Brodie – Country Music Singer-Songwriter – Mount Forest 
WHY YOU'LL LOVE THE LIFE MAP JOURNEY
You will feel like a brand new person who appears lighter, happier and more confident.
You'll be able to move past obstacles more quickly.
You will embrace who you really are, what's truly important to you and have the confidence to stand up for what you want and believe in.
You will feel motivated and excited about the 'aha' moments you'll have and will want to start implementing changes ASAP!
HOW IT WORKS
I am going to be your navigator during our 1:1 sessions as I take you through the different steps of the Life Map program. Over the next 3 months we will work on building your confidence, figuring out how to deal with the backseat drivers in your life and how to tap into your inner GPS so you can feel good about any decision you make when you hit a fork in the road. 
Before we even have our first session you're going to get real honest with yourself by filling out a coaching questionnaire.
P.S – it's really fun to do this at the end of our time together as well to see just how far you've come 😉
We will have weekly 45 minute calls over the course of 12 weeks (phone, Skype or FaceTime). So feel free to put on your comfiest outfit, put your feet up and enjoy a nice cup of tea while we explore all the different roads in your life.
There will be some fun homework for you to tackle between our sessions that will help you learn and grow along the way. This will help speed up your incredible journey even more! After 3 months of working together you won't believe how far you've come and the different roads you will have paved for yourself!
 


GET TO KNOW ME!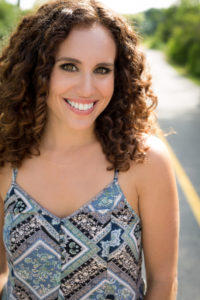 Hi! I'm Sharon and my biggest passion is helping people become the #1 driver in their life! But before I discovered my passion for coaching, I felt really lost in my own life. I struggled to figure out my true passion in life, was on a major one-way street, and felt I wasn't living up to my true potential. The most frustrating part was I had no idea where to find the answers. As soon as I discovered coaching everything shifted and I now feel like I have a purpose that motivates me to learn and grow every day. I believe we are all capable of more and I would love to help you create a life you're proud of living!
I'm a Certified Life Coach who studied at The Institute for Professional Excellence in Coaching (iPEC). I'm the creator of the Life Map Program and the online program #theyearofme. I've also worked as a Coach at Matthew Hussey's 5 day Lifestyle Retreats, where I've had the opportunity to help transform the lives of countless women.
I had the privilege of working in the media for over 10 years as a Segment Producer for CTV's etalk and The Marilyn Denis Show. I've also been a guest on various media outlets such as CTV, RogersTV and Sirius XM radio. I'm a contributor for Huffington Post and other fun online publications.
I'm also a big fitness fanatic and a Certified Fitness Instructor who teaches BodyJam and Jillian Michaels' BodyShred program.
I can't wait to start creating your Life Map with you and witness all the magic that will undoubtedly take place!
Ready to start your Life Map journey? Let's chat! 
THE LIFE MAP GALLERY