COME LEARN WHAT THEY DIDN'T TEACH YOU IN SCHOOL!
I'm so excited to invite you to join me in this 10 week group coaching program! We're going to breakthrough roadblocks, learn how to deal with backseat drivers and listen to our inner GPS, so we can build overall core confidence! It's everything you didn't learn in school when it comes to creating a life filled with happiness, positivity and the right kind of support.
I teach the Life Map program at my week long retreats around the world. I'm now excited to share the magic that happens during these sessions with people everywhere who aren't able to attend these particular retreats.
"Sharon's life map process made me realize I've spent the last 31 years trying to be the person I was expected to be by my adopted family that's just never felt authentic. I've been working hard to focus on tuning in to my true self the last few years. Creating my life map made me realize I want to go back to my original name, the one I had before I was adopted. I feel that will be a great way for me to move forward in becoming who I really am."




– Shannon Campbell- Customer Service – London
HOW THE LIFE MAP CLASSES WILL HELP YOU
You will learn how to listen to your inner GPS so you can make feel-good decisions you won't regret.
You will become more confident at work and in your relationships.
You will discover what you're truly passionate about in life.
You will learn how to live and enjoy being in the present moment.
You will be able to release negative experiences from your past by re-writing your story and learning how to own it.
You will learn how to forgive yourself for mistakes you feel you made in the past that are keeping you from moving forward.
You will become part of an amazing positive community who supports and inspires each other.

 "It's been a life changing experience to go through the process of writing the life map and analyzing it. With Sharon's guidance, I've been able to understand my past experiences in new ways and I am now able to use these lessons as a source of empowerment. I now feel confident that I have all the tools to shape my life to be exactly what I want and need it to be in order to find real fulfillment."  
– Diana Orbegozo – Financial Service Representative – Toronto
HOW IT WORKS
We will meet online from the comfort of your own home by using an easy online link I will send you that will give you instant access to the group. If you don't have access to a webcam you may also join via phone from a toll-free number I will provide you with.
WHEN
**offering 2 date options** 
First round of classes begin the week of May 29th. We will be joining each other weekly for 10 weeks on Monday's or Thursday's from 8-9:30pm EST. Sign up for the night that works best with your schedule! 
INVESTMENT
$40+tax/class
REGISTER FOR MONDAY'S CLASS <REGISTER FOR THURSDAY'S CLASS <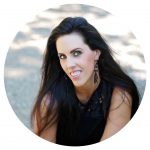 "

Seeing my Life Map before me was a bit life shaking for me. It was crazy to see where I started and where my Map has taken me. At the time, and even up until going through my Life Map, I had been beating myself up over the roads I took, or the ones I didn't take. I now realize I'm exactly where I'm supposed to be. The Life Map process shifted my entire perception of my Life. It now makes complete sense."
– Brittany Brodie – Country Music Singer-Songwriter – Mount Forest 
FUN, FREE BONUSES!
Your own Life Map workbook where you will be able to dig and reflect even deeper. 
Recordings of each session to reflect back on or to watch incase you miss a week LIVE.
Access to the private Life Map Facebook group where you can ask questions and connect with other likeminded souls. 
Unlimited email access to the host – Life Fulfillment Coach Sharon Stokes.
One 1:1 45 minute check in call with Sharon anytime you feel the need to chat about something you're struggling with. 

"Sharon's life mapping program is a natural extension of her warm personality and her genuine interest in changing people's lives. Sharon has a knack for taking an overwhelming subject like your life story and putting it into perspective while helping you draw meaning from each part of your journey."


– Jaclyn Leebosh – Strategic Marketing Manager – Toronto