A PROGRAM IF YOU'VE LOST YOUR DRIVE
This is one-on-one coaching for individuals who feel they lack passion, purpose and positivity but want to create a life of success and fulfillment.
You feel your life is boring and monotonous
You feel you're not putting your time to good use
You tend to see the glass half empty rather than the glass half full
You lack motivation at work and/or getting things done at home
You're not sure what you're truly passionate about in life
Rev Your Engine is a coaching program to help you discover there's more to life to be excited about and that you have what it takes to go after it.



WHO IT'S FOR
This is for you if…
You feel like you're living "Groundhog Day" over and over and struggle to see how you can change your daily routine.
You haven't set any goals for yourself because you have no clue what you're "meant to do" in life.
You're tired of pressing the snooze button every morning and dread the same daily routine.
You spend most of your time watching T.V or surfing the net because you don't really know what else you enjoy doing.
You tend to get irritated easily by others, and it's affecting your level of positivity.

WHO IT'S NOT FOR
People who expect an instant fix but are resistant to making changes.
People who aren't willing to open up and be honest with their feelings and beliefs.
People who are clinically depressed or are in need of help to work through any type of trauma.

WHAT YOU'LL LEARN
You will discover what brings you joy and excitement and how you can incorporate those things into your daily life.
You will develop goals you're excited about achieving that will help you build a life you're proud of.
You will develop a deeper understanding of what's truly important to you and how it plays a role in your level of happiness.
You will learn how to let go of habits that aren't serving you well and will create new ones that feel good.
You will become aware of negative self-talk and learn to create new healthy messages for yourself.
WHY YOU'LL LOVE IT
You will become more positive, less judgmental and people will be drawn to your contagious energy.
You will jump out of bed in the morning excited to see what the day holds.
You will feel much more productive because you're achieving goals that feel good.
You will be living a life full of fun, freedom and adventure instead of running around in circles.
You will feel inspired, motivated and happy.
HOW IT WORKS
I am going to be your coach and your cheerleader during our one-on-one sessions. We will work on creating a fun, free and fearless life you'll love over the next 3 months.
Before we even have our first session you're going to get real honest with yourself by filling out a coaching questionnaire.
P.S – it's really fun to do this at the end of our time together as well to see just how far you've come 😉
We will have weekly 45 minute calls (phone, Skype or FaceTime). So feel free to put on your comfiest outfit, put your feet up and enjoy a nice cup of tea while we explore all the different ways to create a plan that will get you out of your funk!
There will be some fun homework for you to tackle between our sessions that will help you learn and grow along the way. This will help speed up your incredible journey even more! After 3 months of working together you won't believe how far you've come and how different you'll feel.



GET TO KNOW ME!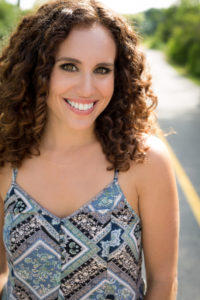 I'm Sharon Stokes and my biggest passion in life is helping people just like you live a fun, free and fearless life! But before I discovered my passion for coaching, I found myself in a rut at my old job. I didn't feel I was living up to my true potential, and utilizing my gifts in the right way. The most frustrating part was I had no idea where to find the answers. As soon as I discovered coaching everything shifted and I now feel like I have a purpose that motivates me to learn and grow every day. I believe we are all capable of more and I would love to help you create a life you're proud of living!
I'm a Certified Life Coach who studied at The Institute for Professional Excellence in Coaching (iPEC). I've also worked as a Coach at Matthew Hussey's 5 day Lifestyle Retreats, where I've had the opportunity to help transform the lives of countless women.
I had the privilege of working in the media for over 10 years as a Segment Producer for CTV's etalk and The Marilyn Denis Show. I've also been a guest on various media outlets such as CTV, RogersTV and Sirius XM radio. I'm a contributor for Huffington Post and other fun online publications.
I'm also a big fitness fanatic and a Certified Fitness Instructor who teaches BodyJam and Jillian Michaels' BodyShred program.
I definitely like to keep busy but I have to admit my biggest goal in life is to help as many people as I can reach their true potential.
Ready to get excited about life and jump in with both feet? Let's chat!