In this weeks video I want to touch on a really uncomfortable feeling that can be difficult to overcome.
Heartbreak.
It can leave us feeling sad, angry, confused, useless and exhausted.  I know how challenging it can be to turn off those constant thoughts of that other person as you keep trying to piece together what exactly went wrong.  
We can drive ourselves crazy thinking about what coulda, woulda and shoulda been. We want some type of answer regarding why the relationship didn't last, but when there is a second person involved, we can't expect to know all the reasons it didn't work. 
The best thing you can do is focus on you and find ways to move forward instead of being stuck in a place where you're trying to fix something you don't have complete control over.  
In this video I share my #1 tip on how to take the first step in surviving heartbreak.  It's a must watch if you're going through this right now.  Also, if you know someone who might benefit from this video I encourage you to share it with them.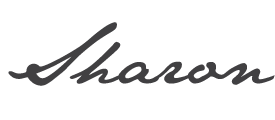 ---