I know many of you have set some goals for 2016 and I want to share a special technique that I use and also teach my clients to help keep us all motivated.
It's easy on January 1st to come up with a list of things we want to achieve or improve on. The hard part is implementing strategies to help keep us moving in the right direction. So many people have already fallen off the wagon because they didn't think of the steps they needed to take, to reach their goals. Just know it's never too late to pick yourself up and hop back on!
In my video this week I'm going to give you a different simple way of looking at your goal which will help you find the success you're looking for!
Whenever you're struggling to stay motivated just remember to keep tapping back into your inspiration for wanting to do it in the first place.  Your motivation is your inspiration!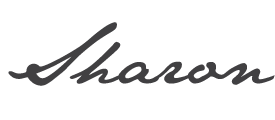 ---